At Genuine Motorcycle Parts we do our best to find you Motorcycle Parts at the best prices, no matter what bike you ride. We have listings from Trials Bikes such as the Gas Gas EC 200 to the opposite end of the scale with a Harley Davidson 1200 Sportster.
We list parts from the leading manufacturers like Suzuki and Kawasaki and some of the less heard of such as American Ironhorse and Bultaco. Even if you can't find the part you are looking for you might just learn something about different motorbikes as we have a few facts and figures about each bike.
There are so many different items that could need to be replaced on your motorcycle, you wouldn't believe us if we told you. So whether you need a set of spark plugs for part of your bike's service or you need a performance exhaust to unlock a few more horsepower from your bike, we try our best to have it all here in one place for you.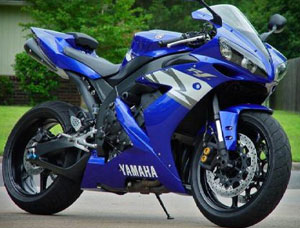 We have literally hundreds of listings for Yamaha R1 Parts both original and aftermarket